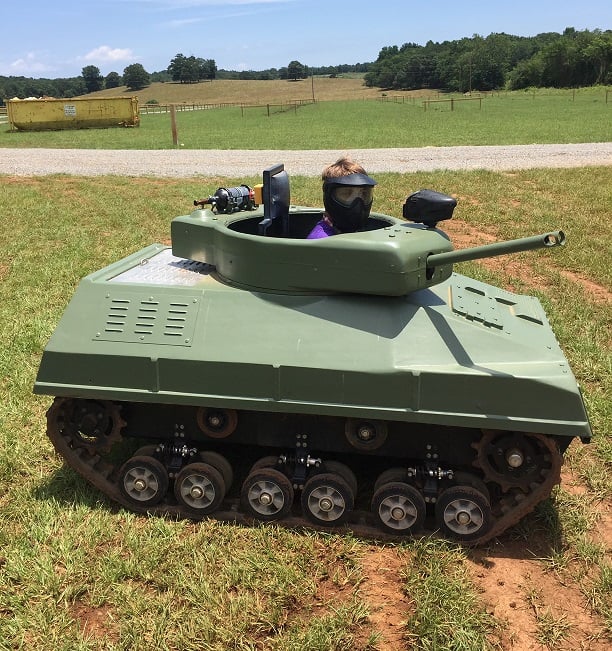 Combat Park is the regions only adventure park offering the thrill of paintball in miniature tanks.
These miniature paintball tanks are perfect for for both kids and adults alike, these vehicles drive like a real tank with two steering and braking levers.
Our mini-tanks are a blast to ride, super agile, and very responsive for your most intense paintball battles. These zero-turn tanks are able to negotiate humps and bumps with ease. Book your reservation now!
*Requires two tank minimum to play
Quantity Available: 4
Pricing: $49.99 + tax | 30 mins.
Max occupancy: 1 per tank
Paintball Fun For Everyone!
Paintball Fun for Everyone!
Book Your Next Adventure Today
Ideal  for kids, parents, families, church and corporate groups, and more!