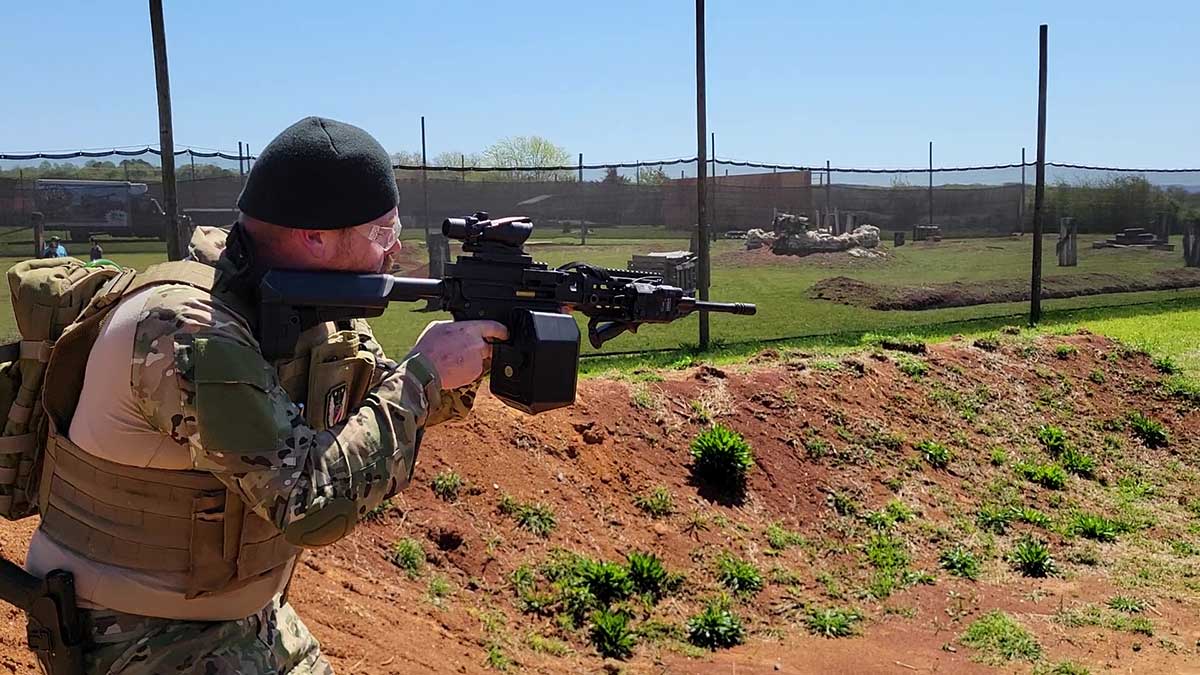 We want to make sure all of our guests have a unique adventure and enjoy their experience on and off the playing fields. We provide services and amenities to improve the quality of your experience. We are constantly adding more ways to make our customers smile and give them reasons our customers keep coming back.
Airsoft is similar to paintball in that teams of people group together into organised teams at a dedicated and insured field, and shoot small projectiles at each other for fun and sport.
Where airsoft differs from paintball is that airsoft is much more focussed towards military simulation. Where paintball markers don't always look like "real" guns, airsoft RIFs (Realistic Imitation Firearms) are 99% of the time, modelled after genuine firearms and are almost indistinguishable from the real thing.
One of the best things about airsoft is that it's a sport based on honesty. When you're shot by another player, there's no mark from paint, so it's down to the player and their honesty to call themselves out. Anyone not willing to play properly is not welcome.
Bring your own equipment

$19.99 + tax

• Play all day on one of our fields
• Bring your own gun and ammo

Rent our equipment

$35 + tax

Play all day. We provide everything:
• Gun
• Protective Gear
• 1 clip 400 BB's (approx)
Paintball Fun For Everyone!
Paintball Fun for Everyone!
Book Your Next Adventure Today
Ideal  for kids, parents, families, church and corporate groups, and more! 
Looking for an extra adventure?
Crush a car with a tank, ride through the mud in an humvee or ride one of our many military vehicles!