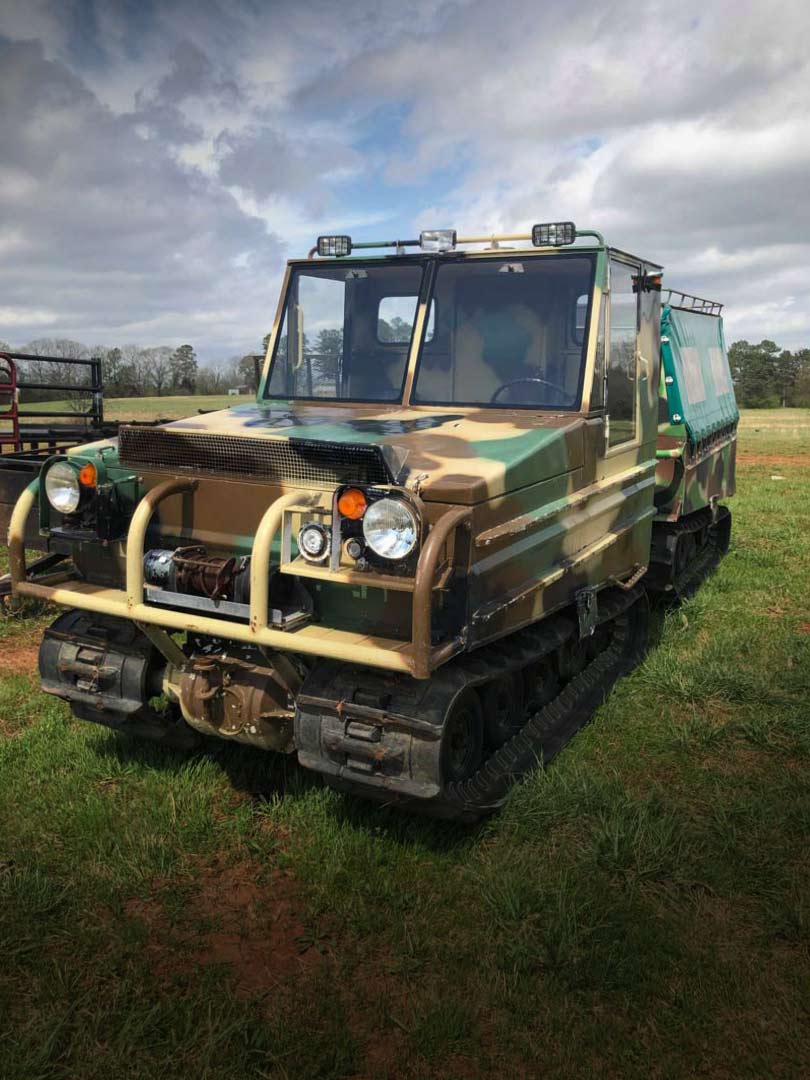 Snow Cat Track Vehicle (currently unavailable)
Entertaining for all ages, our family-friendly Snow Cat track vehicle and trailer will hold up to 10 people at a time. A great group adventure, our exciting Snow Cat is a great alternative to the more intense and hands-on military tank drive.
Have fun and experience the roar of the engine as you venture through our large track vehicle course. Everyone in the group is sure to have a blast riding in this unstoppable off-road machine!
Pricing: $45 + tax | 1 lap (approx. 0.5 mile)
Manual Transmission
Max occupancy: 3 in cabin, trailer can hold an additional 6 persons
Paintball Fun For Everyone!
Paintball Fun for Everyone!
Book Your Next Adventure Today
Ideal  for kids, parents, families, church and corporate groups, and more!