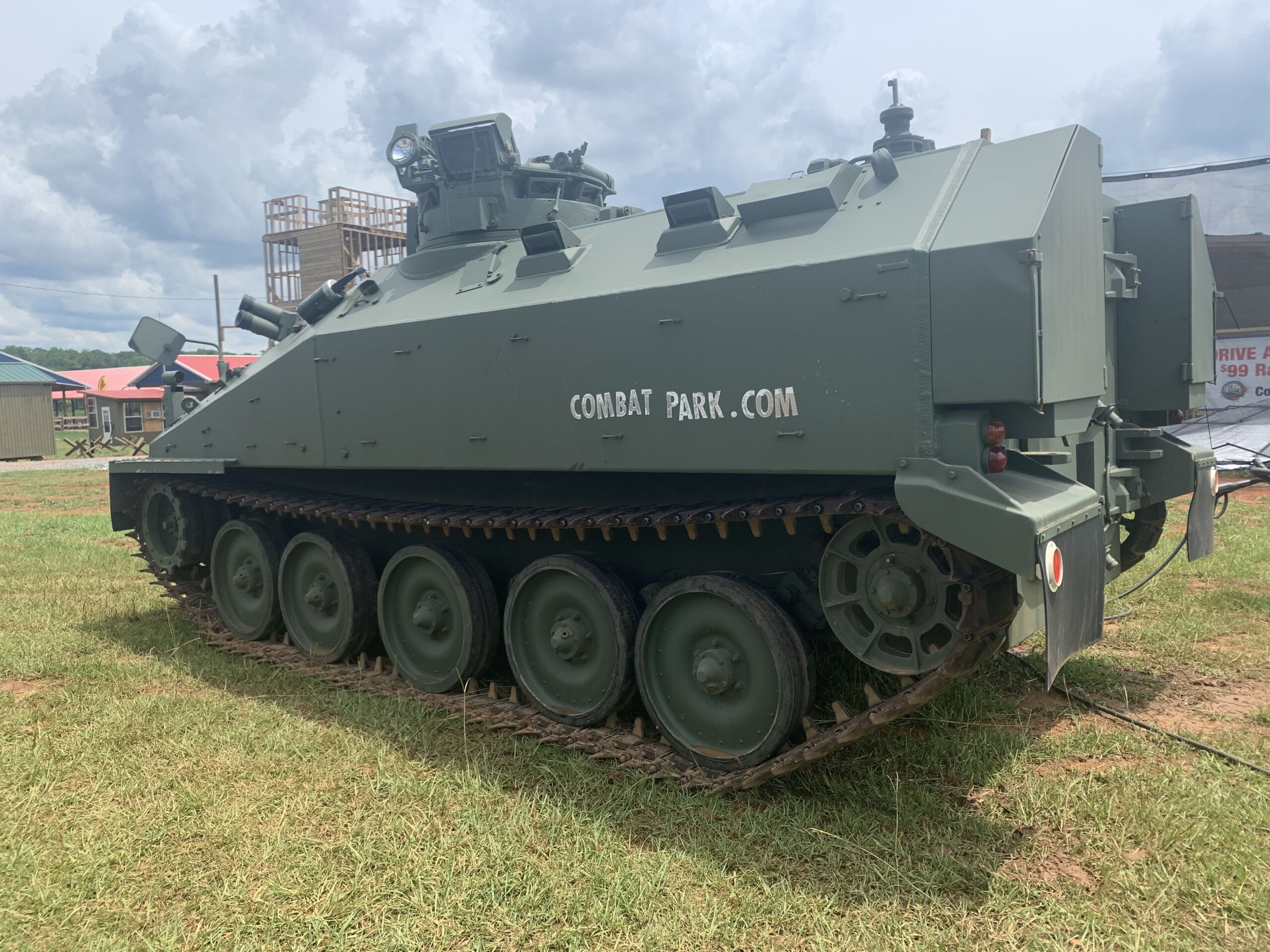 103 Spartan Military Tank
Heavy metal mayhem! Learn to command a real Spartan Military Tank in this fully interactive experience! You can also choose to navigate the more challenging Combat Course. Learn to start, stop, shift gears, and turn on a dime. You'll become familiar with the controls and tank's operation while you maneuver this real life-size military tank in a lap around our course. We are the only adventure park in the region that offers guests a chance to ride in and drive real military tanks.
Pricing: $279.99 + tax | 1 lap (approx. 0.5 miles)
Additional laps available for $100 each


Foot Gear Shifter Driving Style
Max occupancy: 1 driver + 4 passengers
ADD CRUSH A CAR TO YOUR TANK EXPERIENCE – $499.99
Crush a real car! Take out your aggression as you listen to the sound of steel crunching underneath you with every driving decision you make. Crush only the hood, trunk, or completely demolish whatever is left of the car. While you're at the controls, it's all up to you. Guaranteed to be remembered, this option will definitely thrill and make your social media followers drool with envy!
Paintball Fun For Everyone!
Paintball Fun for Everyone!
Book Your Next Adventure Today
Ideal  for kids, parents, families, church and corporate groups, and more!